Glasses
Where Clarity Meets Style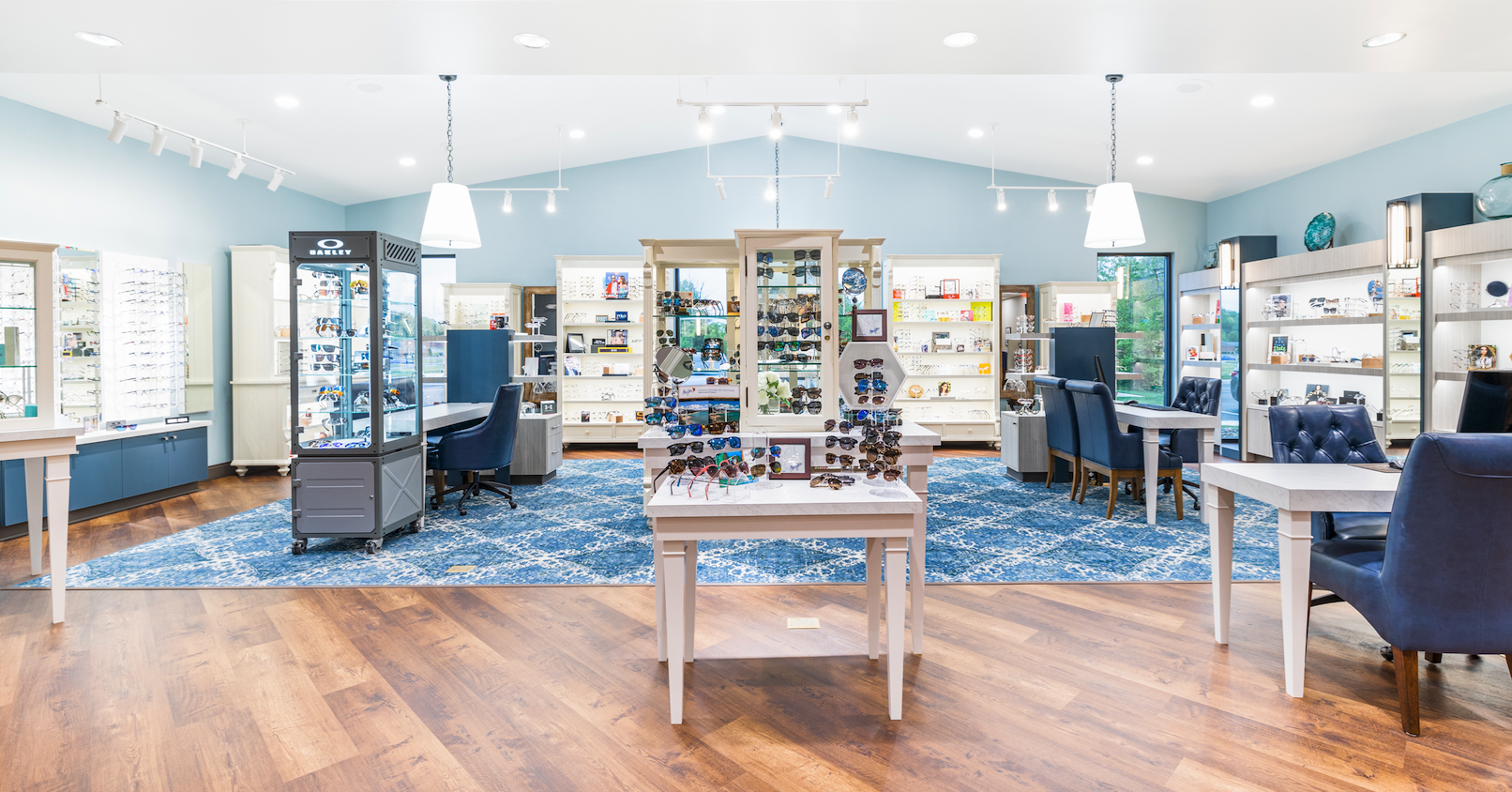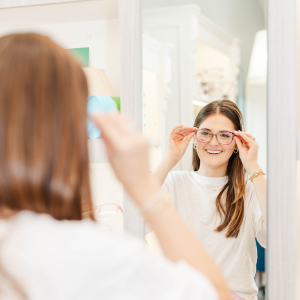 As dedicated providers of top-tier eyewear, we exclusively use HOYA lenses, globally acclaimed for their exceptional quality and precision. Our expert opticians are committed to ensuring that every pair of glasses we craft perfectly suits your lifestyle and daily activities. From everyday wear to specific activities, we are here to provide unparalleled vision correction and stylish frames that blend functionality and fashion seamlessly. Discover your ideal glasses with us today, and experience the clarity and comfort you deserve in every aspect of life.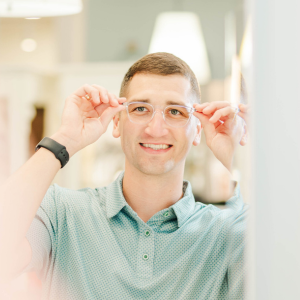 Eyewear is not just about vision—it's a reflection of your personal style and can significantly transform the way you see and experience the world. Here, we offer a diverse range of frames fitted with superior HOYA lenses, designed to bring out the best in your vision and your personality. Our expert opticians are committed to guiding you in your journey to find the perfect pair of glasses that truly represent you. With our help, you'll not only see clearly but also express your unique identity through your eyewear. Begin your journey towards better vision and self-expression with us today.
What Lenses Are Right For You?
Single Vision lenses are designed to give you clear, crisp vision when looking at distant objects. In order to get the best vision from your prescription, there are three lens considerations:
1. Lens Material: Different types of plastic have different levels of clarity, distortion, and impact resistance.
2. Digital Lenses: Certain prescriptions can benefit from digitally surfaced lenses, which help reduce distortions and improve clarity.
3. Custom Lens Measurements: The most critical part of glasses fitting is taking appropriate measurements like Optical Center, Pupillary Distance, Pantoscopic Tilt, and Vertex Distance.
Our licensed opticians will help you make the right choice for lenses that will give you the best vision possible and take all the necessary measurements so that your glasses are custom-made to your specific needs.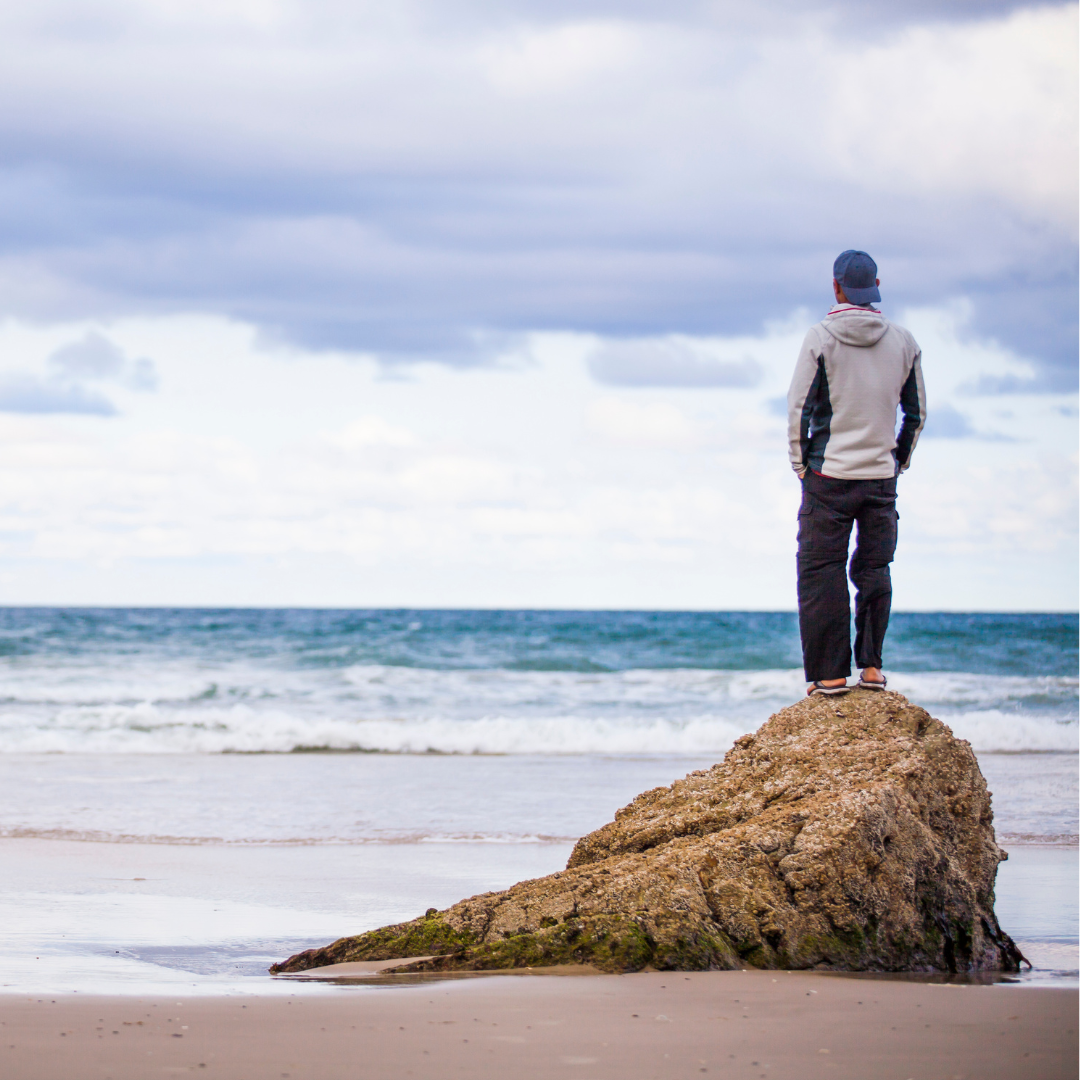 Sharper Visual Acuity
Distance lenses can significantly improve visual acuity, allowing individuals to perceive details in the distance with greater clarity and precision.
Affordability
Generally, single-vision lenses are less expensive than multifocal lenses.
Reduced Eye Strain
By correcting vision for far distances, these lenses can significantly reduce eye strain and associated headaches, particularly during tasks like driving.
Ease of Use
Unlike bifocal or multifocal lenses, distance lenses have a single prescription across the entire lens surface, making them easier to adapt to.
Computer lenses are uniquely designed to meet the needs of those who work on screens throughout the day. Some lenses are designed exclusively for screen use while others allow you to see your workspace around you without removing the lenses. A few of the different types of computer lenses are:
1. Hoya iD Space: Designed for those who work on a computer but also need to get up and walk around without taking their glasses off.
2. Hoya iD Screen: Designed for those who work on a computer but also need to see 8-10 feet away, such as across their desk.
3. Single Vision Near Lenses: Designed for those who only need to see their computer and desk and do not have a need to remove the glasses for intermediate or distance vision throughout the day.
Our licensed opticians will help you make the right choice for lenses that will meet your specific vision needs on the computer and throughout the day!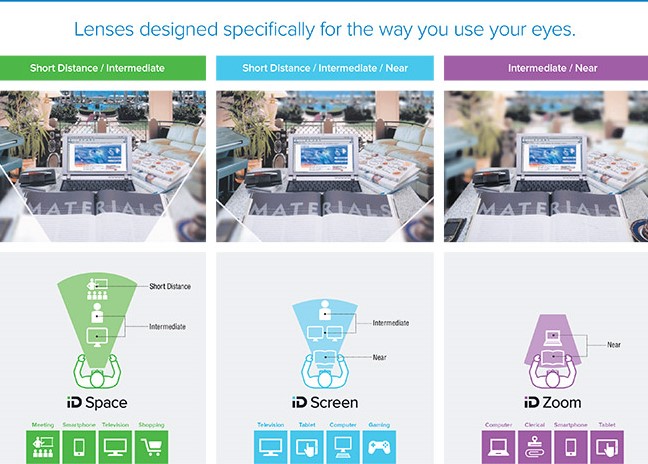 Reduced Eye Fatigue
Computer lenses are optimized for intermediate distances, such as the typical distance between your eyes and a computer screen. They help reduce eye strain caused by continuously focusing on the screen, which can lead to symptoms like dry eyes, headaches, and blurred vision.
Decreased Glare
These lenses often have an anti-reflective coating that can decrease the amount of glare you see, making it easier to read or work on the computer for extended periods.
Increased Productivity
By reducing eye strain and discomfort, computer lenses can enhance your visual clarity, enabling you to work more comfortably for longer periods. This can lead to increased productivity and efficiency in tasks that involve computer use.
Prevention of Dry Eye
By reducing eye strain and encouraging proper viewing habits, computer lenses can also help prevent symptoms like dry eyes or irritation associated with extended screen time.
Most of us experience eye strain throughout the day due to overuse of smartphones, computers, and other devices. The good news is, we can add an invisible boost of lens power to the bottom of your glasses that relax your eyes and help you see comfortably at near! Their are several brands of dynamic lenses like the Essilor EyeZen, Shamir Relax, and the Hoya Sync. Our go-to is the Hoya Sync, as it provides customization for individual patients.
The Hoya Sync lens has your distance prescription in the top of the lens with a small, invisible boost of power at the bottom of the lens that relaxes your eyes when using a device. The Hoya Sync lens can be customized by our optician and doctor to meet near demands of different people. A 38 year old may need a different sync lens than an 11 year old and Sync gives us that flexibility!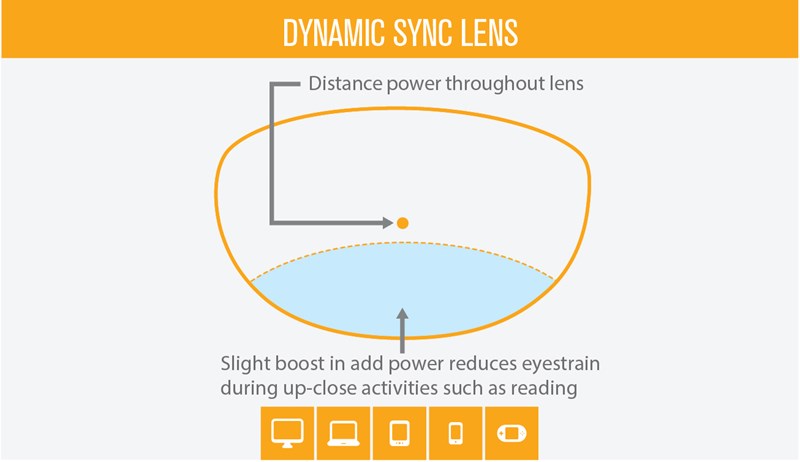 Versatility
Can be incorporated into prescription glasses, reading glasses, or non-prescription glasses, making them suitable for individuals with various visual needs.
Increased Visual Comfort
Tailored to provide optimal vision at the intermediate and close-up distances typically associated with digital device usage. This can lead to increased visual comfort and a more relaxed viewing experience.
Reduced Eye Strain
These lenses are designed to filter out blue light emitted by digital screens and artificial light sources, which can help reduce eye strain and discomfort caused by prolonged screen time.
Enhanced Productivity
By reducing eye strain and discomfort, these lenses can contribute to improved productivity, especially for individuals who spend extended hours working on computers or mobile devices.
Light Adaptive lenses help reduce eye strain and glare associated with light sensitivity and harsh light. They do this by changing color based on the ambient light. They can quickly change from clear lenses to a dark color (brown, gray, green, and more!) when you go outside and return to clear when you walk inside!
We offer the latest technology in light adaptive lenses from Transitions brand and Hoya Sensity. Both offer incredible options and wide range of colors and lens appearances. Our skilled opticians will help you determine which lens is right for your lifestyle and will look best in your frame!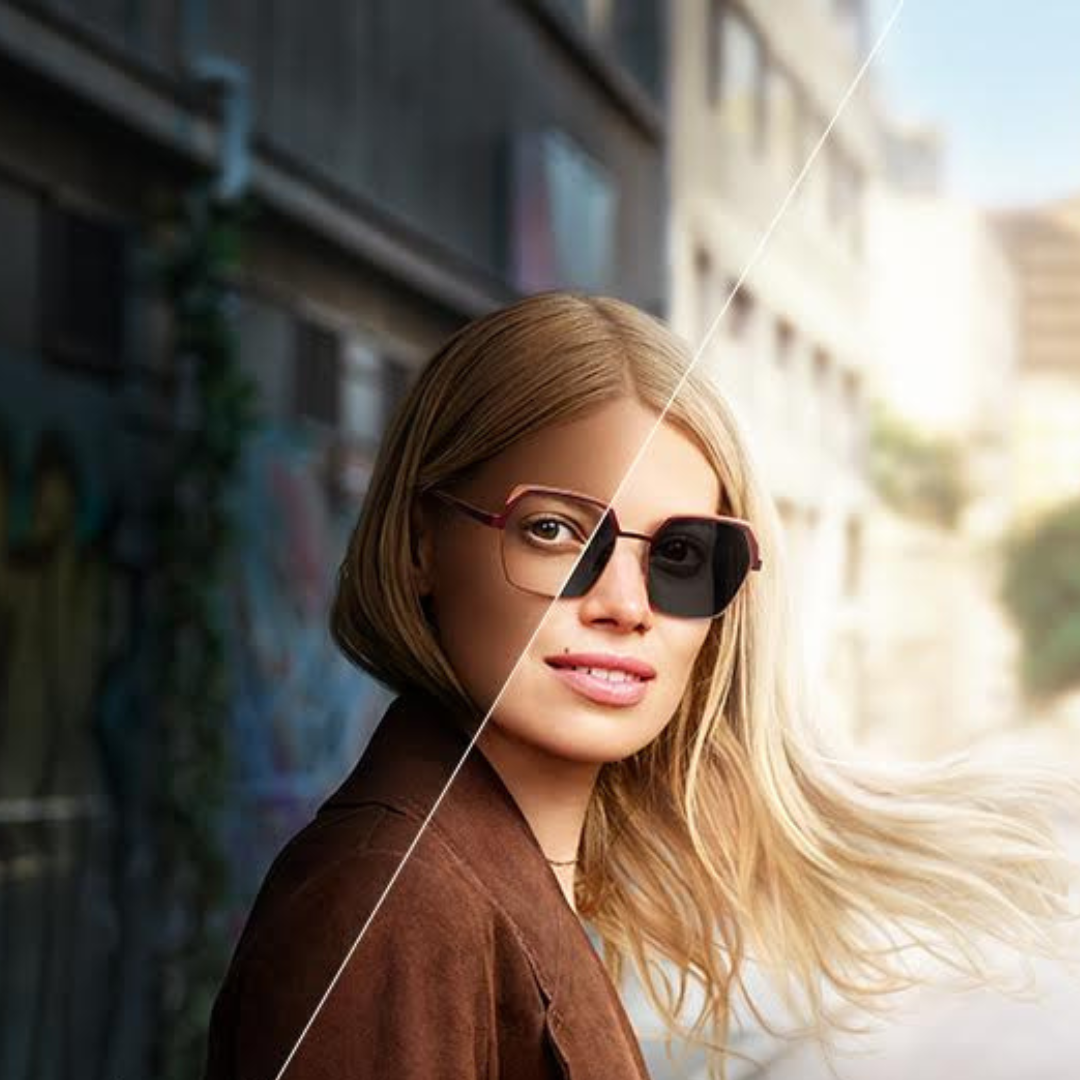 UV Protection
Transition lenses provide full protection from harmful UVA and UVB rays, reducing the risk of developing cataracts and other eye health issues.
Comfort
They automatically adjust to the light conditions, darkening in bright sunlight and becoming clear indoors or in low light, offering optimal visual comfort.
Eye Health
By reducing exposure to bright light and glare, transition lenses can help protect long-term eye health.
Convenience
With transition lenses, you don't need to switch between prescription glasses and sunglasses, making them an efficient solution for those with prescription eyewear needs.
Prescription sunglasses not only make your vision clearer and more comfortable, but they also help protect your eye against UV damage that results in diseases like Macular Degeneration and premature cataracts.
Sunglasses can be both polarized and non-polarized. Non-polarized lenses simply make everything darker while polarized lenses also filter light and eliminate glare to give you better clarity. We always recommend polarized lenses, especially if the sunglasses are worn while driving.
Sunglass lenses can be cut to fit any frame and come in a wide range of colors and options. Common colors include gray, brown, green, and blue, but the sky is the limit! Other treatments like mirror coatings and antireflective coatings can make your sunglasses completely customized.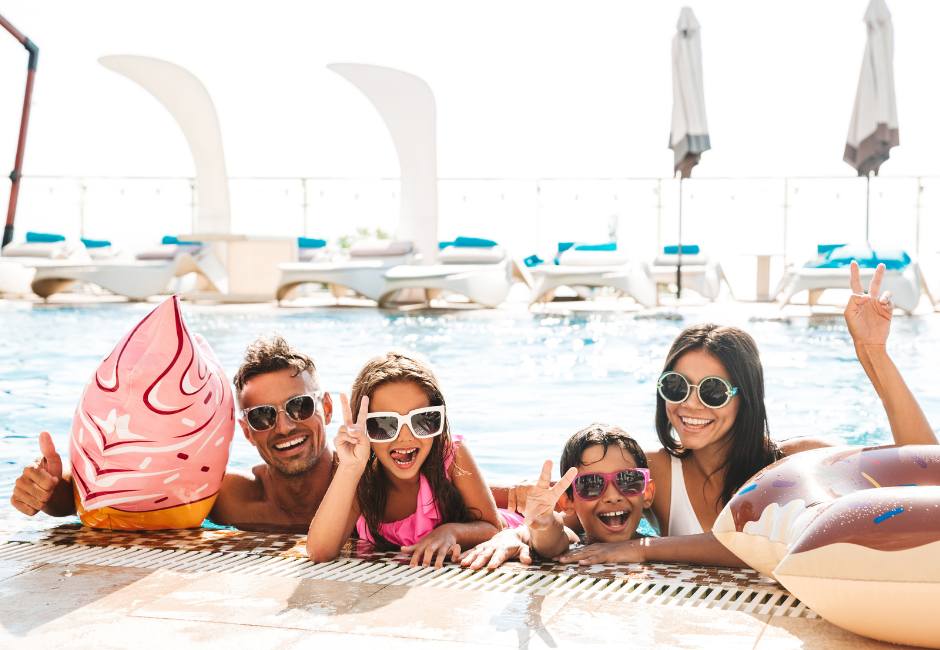 UV Protection
Sunglasses with proper UV protection shield your eyes from harmful ultraviolet (UV) rays emitted by the sun. Prolonged exposure to UV rays can lead to eye damage, including cataracts, macular degeneration, and photokeratitis.
Improved Vision & Clarity
Sunglasses enhance vision in bright conditions by improving contrast and clarity, allowing you to see more clearly and comfortably.
Maintain Eye Health
By blocking harmful UV rays and reducing exposure to bright light, sunglasses contribute to better long-term eye health, potentially lowering the risk of certain eye disorders and conditions.
Comfort
Wearing sunglasses on bright days can significantly improve overall eye comfort, preventing squinting and reducing eye fatigue caused by straining to see in bright light conditions.
Lenses can quickly become thick and heavy, depending on your prescription and the type of lens that you select. Fortunately, there are several ways to make heavy lenses lighter!
The most common two ways we can lighten lenses are by changing the material the are made with and expertly selecting frames to minimize the lens size. Lens materials include CR39, Polycarbonate, Trivex, Phoenix, and higher index lenses like 1.60, 1.67, and 1.70.  Our highly experienced opticians will help you pick a frame and lens combination to minimize the weight of your lenses and make you look your best!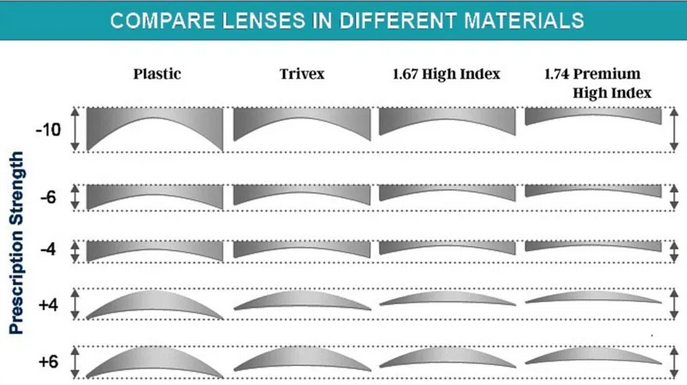 Comfort
Lightweight lenses are less heavy on the nose and ears, reducing discomfort and pressure marks, especially for those who wear glasses for prolonged periods.
Durability
They are typically more durable and resistant to breakage, making them an ideal choice for children's eyewear, sports glasses, or safety glasses.
Less Eye Fatigue
The lighter weight may contribute to less eye fatigue, especially for those with high prescription power.
Reduced Distraction
Heavy lenses can sometimes be distracting, especially during physical activities or sports. Lightweight lenses offer a more seamless experience, allowing you to focus on your tasks without noticing the weight of your glasses.
We recommend Anti Reflective (AR) Coatings on all lenses we sell. That's because they help you look better and see better!
All AR Coatings are not made equal and we only offer the highest quality AR coatings available on the market. Our licensed optician will talk to you about which AR coating is right for you at your visit.
We use both Recharge and Prevencia brand blue blocking coatings in our office. They both work great at blocking blue light and have all the benefits of a traditional AR coating. Our knowledgeable optician will help you decide if a blue blocking AR coating is right for your lenses!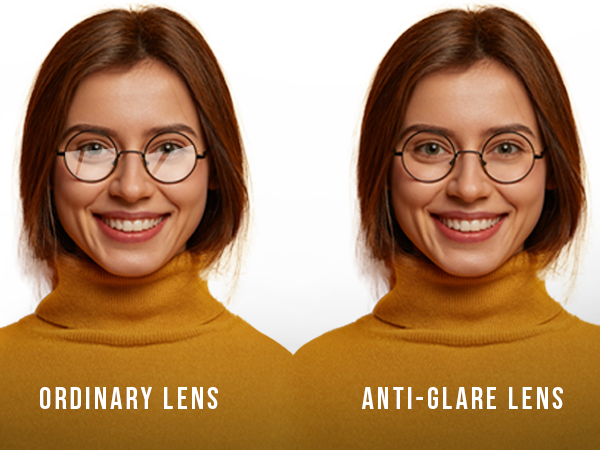 Improved Appearance
By eliminating reflections, these glasses allow others to see your eyes more clearly, improving your appearance in person and in photos.
Better Night Vision
They can help with night driving by reducing glare from oncoming headlights.
Reduced Eye Strain
They can reduce eye strain and fatigue caused by screens or harsh lights, making them ideal for digital device use.
Durable
Many anti-reflective coatings also include layers that resist scratches and smudges, adding to the durability of your glasses.
Blue Light is the harsh, bright light that screens like smartphones and computers emit. It causes eye strain, glare, and can even lead to headaches. New technology has allowed us to add special coatings to our lenses that filter out blue light. These coatings are great for those who work on a computer throughout the day!
We use both Recharge and Prevencia brand blue blocking coatings in our office. They both work great at blocking blue light and have all the benefits of a traditional AR coating. Our knowledgeable optician will help you decide if a blue blocking AR coating is right for your lenses!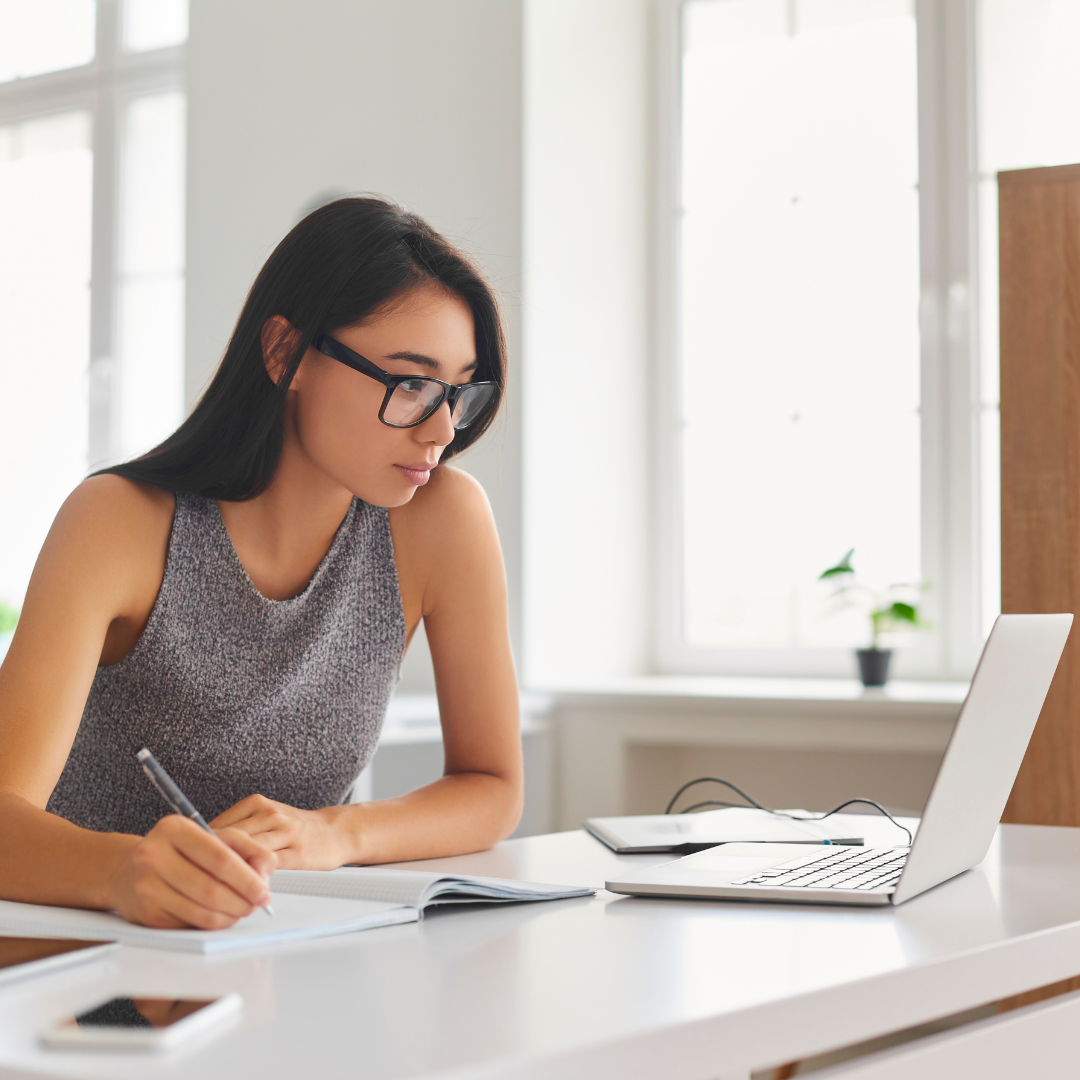 Reduced Digital Eye Strain
Overexposure to blue light can cause eyestrain, blurred vision, and headaches. Blue light glasses can help mitigate these symptoms, especially for those who spend many hours in front of screens.
Increased Visual Comfort
Blue light glasses can enhance overall visual comfort when using digital devices, making it easier to focus and concentrate on the screen.
Improved Sleep
Blue light can interfere with the production of melatonin, the hormone that regulates sleep. Wearing blue light glasses can help improve sleep quality by blocking this light, especially in the evening hours.
Reduced Glare
Blue light glasses often have a coating that reduces the glare from a digital screen, making it easier on your eyes.