Impacting Sports Performance?
Causing Eyestrain on Devices?
Making You Unsafe to Drive?
Keeping You From Experiencing Life?
At West End Eye Care, we believe everyone deserves vision that is:
Clear
Clear vision is critical in life. Whether things are blurry at a distance – like the board at school, road signs, or trees — or near — like your phone, book, or computer — we utilize new technology in glasses and contact lenses to give you the clearest vision possible!
Comfortable
Clear but uncomfortable vision is a common complaint, especially among those who spend long hours working on a computer, studying, or doing paperwork. Fortunately, there are many options in both glasses and contacts to eliminate eyestrain and headaches.
Confident
Your vision shouldn't interfere with your life, it should add to it. It should give you a sense of confidence. Confidence to work that extra hour, read another page, give 110% on the field, travel more,  and see the things that really matter to you in life.
We know what it's like to have vision that interferes with your life and we're here to help!
"Dr. Montgomery recommended a lens by Hoya that is amazing! The Hoya ID Screen technology and Recharge coating make a huge difference when doing computer work!"
Amazing experience and they are amazing with kids!
Such helpful, patient, caring, and professional people!
Exceptional service and very friendly, truly a great experience!
Great Doctor! And their staff is very friendly and helpful!
Scheduling an appointment with Dr. Montgomery is easy:
We understand you need vision that won't interfere with your life.
That means clear, comfortable vision throughout the day no matter what you're doing. The problem is, everyone has unique vision needs that require unique solutions. Cookie-cutter fixes don't work for everyone and will leave you feeling frustrated. We believe that everyone deserves vision that works for their lives and we understand how your vision may be impacting your performance at work, school, and life in general. That's why our focus is on how to solve the specific vision issues that you face every day. We first spend time discussing how you use your vision throughout the day. After a thorough examination, we'll make custom recommendations for the appropriate glasses, contact lenses, and other solutions that will not only help you see better, but help you perform your best. So make an appointment with us so you can stop feeling frustrated with your vision and get back to seeing life as it should be!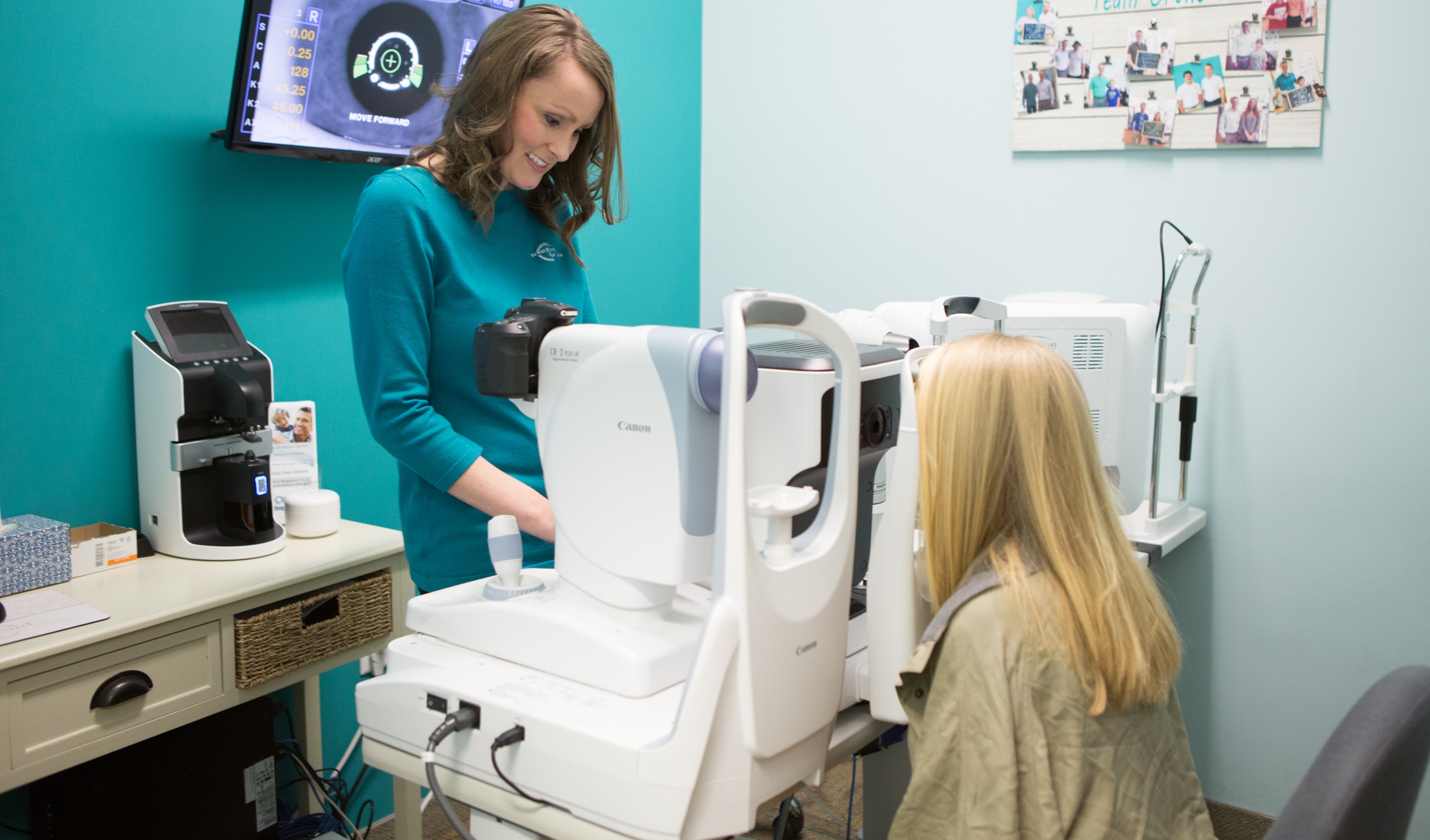 We use the latest technology to keep your eyes healthy and solve your most complex vision problems!
We are caring for more than your eyes, we're caring for you! Our focus is on meeting the needs of our patients!
We offer fast appointment availability and easy scheduling through phone, web, and text messaging.
What a great experience! My son and I both thought it was the best eye exam we have ever had. We highly recommend West End Eye Care!
I can't explain how wonderful my experience was! Friendly and helpful staff, beautiful office, and great doctor! I can't imagine anything better!
Excellent staff and service. Took great care of my mother when she was visiting and needed her glasses repaired. She raved about the customer service!
I love this place so much! They were super helpful when picking out new frames and had great customer service all around. They are super sweet people!
Business Hours:
---
Monday            8:30am – 5:00pm
Tuesday           8:30am – 5:00pm
Wednesday     8:30am – 5:00pm
Thursday         8:30am – 5:00pm
Friday              8:30am – 5:00pm