Local magazine Paducah Life just released their newest edition, and guess who is on the cover? None other than our very own Dr. Canaan Montgomery!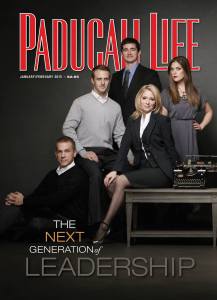 The cover story, entitled The Next Generation of Leadership, profiles thirteen young professionals who have returned to their home in Paducah to build their lives. Those selected include business owners, physicians, lawyers, and more and focuses on why each of them thinks Paducah is a great place to live!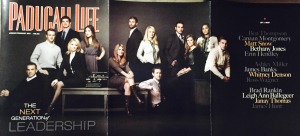 We are very honored to have Dr. Montgomery participate in the article and get to share why he loves being an Optometrist in Paducah so much! Pick up an issue, check it out, and take a look behind the scenes of the photo shoot in the video below to see how the photographer pulled off the wide shot!