Think things haven't changed much in the soft contact lens world? While they may look more or less the same recent advances have made soft lenses more comfortable, safer, and more convenient for wearers.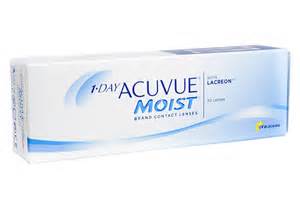 Daily disposable lenses are at the forefront of this movement and are evolving almost monthly. Here are just a few benefits of switching to daily disposable lenses:
1. Convenience: throw them away at the end of every day and get a new pair in the morning. No solution, case, or cleaning!
2. Health: daily disposables breathe better, letting more oxygen through to your cornea. Less handling also means lower risk of corneal infection!
3. Comfort: do your contacts occasionally bother you? Time to switch to dailies. Dailies are so comfortable that you'll forget you have them on!
4. Astigmatism and Bifocal lenses available: While dailies were originally confined to those with no astigmatism and those who only needed distance correction, they now encompass virtually every prescription for every person!
5. Great for athletes: dailies are great for athletes who only wear contacts when they are competing. Rather than keeping a pair of contacts stored in a case for months at a time only to use them once a week (not safe!), you can put in a new pair of lenses for the game, at the gym, or when running and toss them when you're done!
At your next appointment, ask your optometrist if he/she fits daily lenses and if you would be a good candidate.
-Dr. Montgomery
Dr. Canaan Montgomery is an optometrist who practices in Paducah, KY. As an eye doctor in Paducah, he focuses on general eye care, eye disease, and pediatrics.